Multipurpose Room Kaiya-no-Ma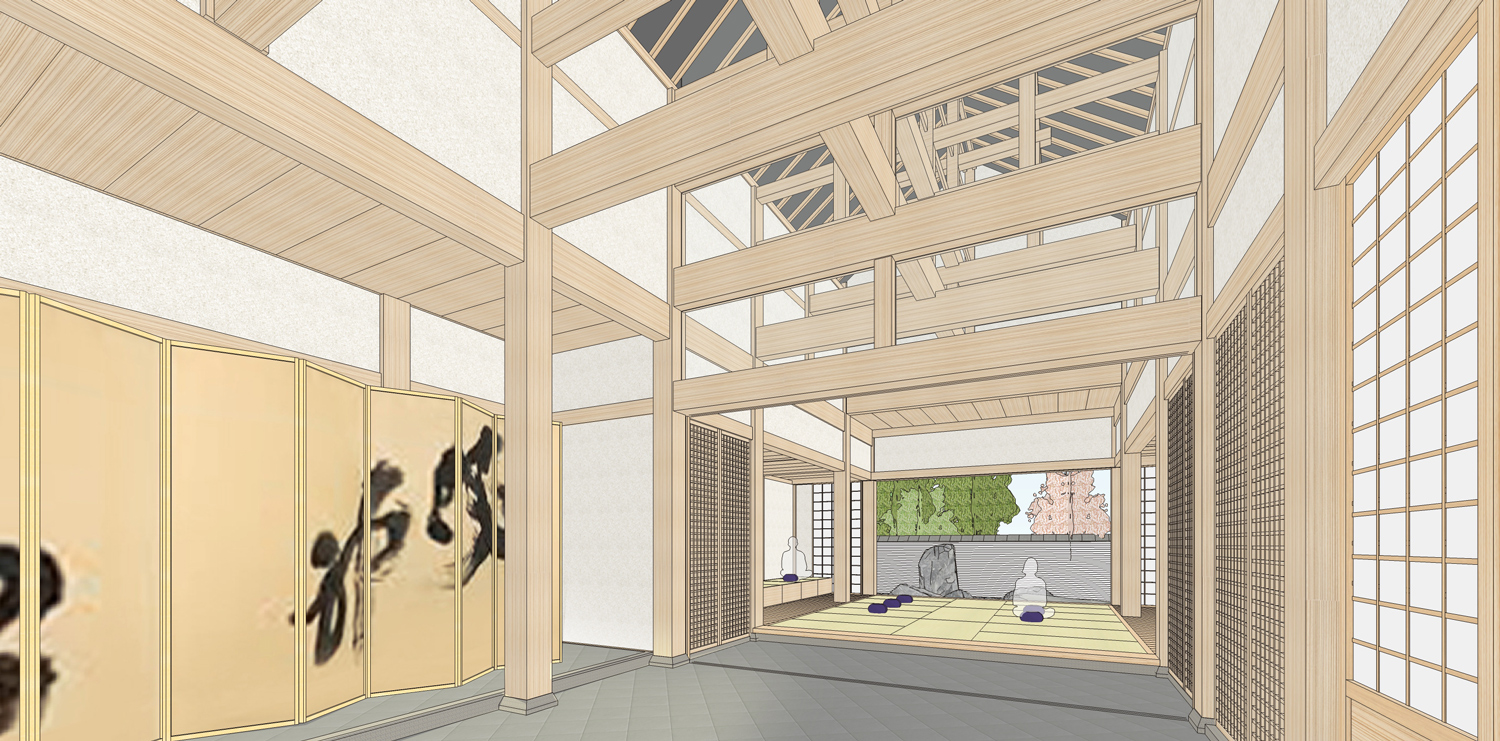 This tatami-floored room connecting to the entrance hall is a space of Shinzen symbolizing the Hakujukan.
The room is particularly inviting before or after meals, or just before a good night's rest. Cushions are provided to help achieve tranquil meditation. These practices gained at the Hakujukan will be an ideal memento to bring home.
*For information on meditation techniques, please consult with the Zen concierge.
*Zen-related events for staying guests are also planned.
Zen Garden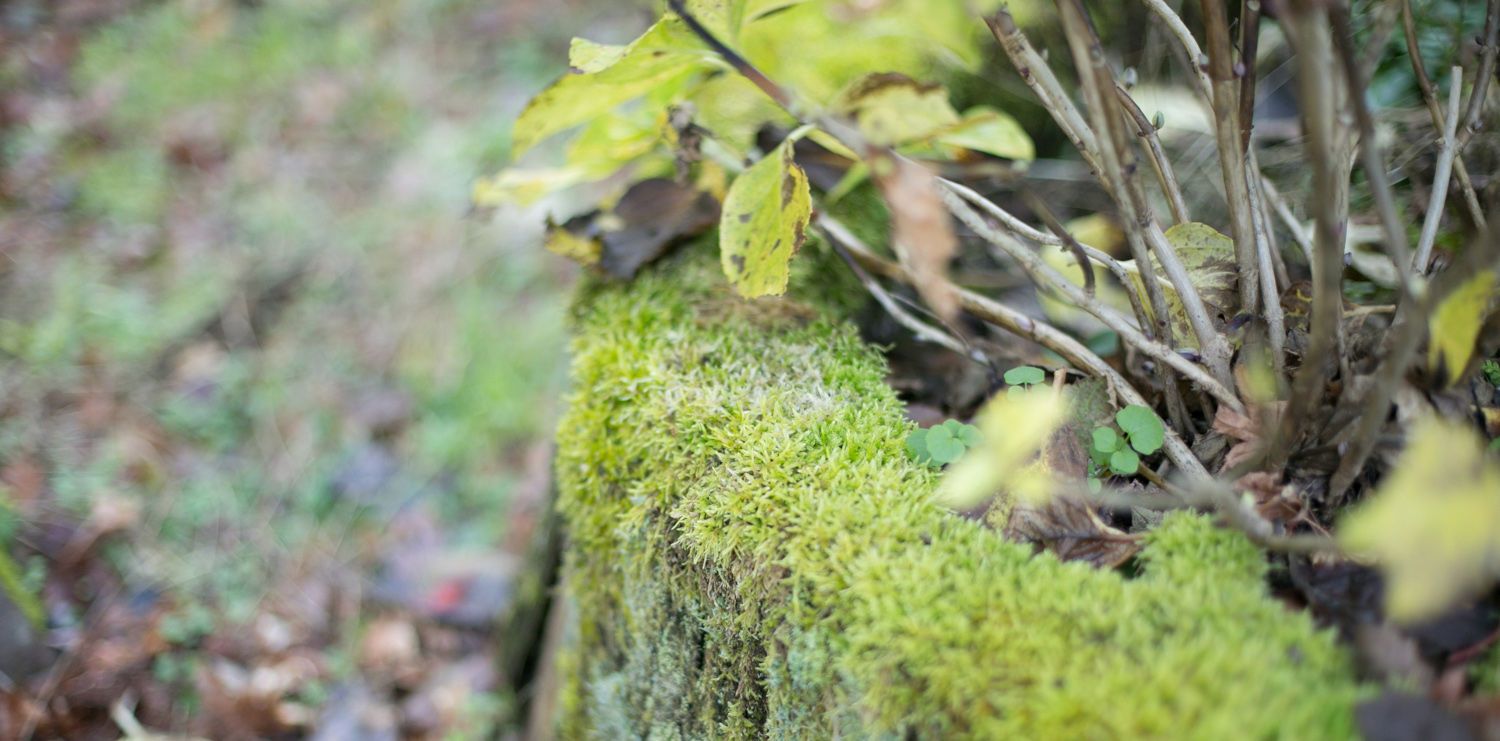 The Zen Garden is a natural garden that can be seen from the vantage point of the Kaiya-no-Ma. The mossy garden flowing from Mt. Atago, the site of Eiheiji temple, can be viewed from the wide windows like a work of art.
Open Bath Kosuikai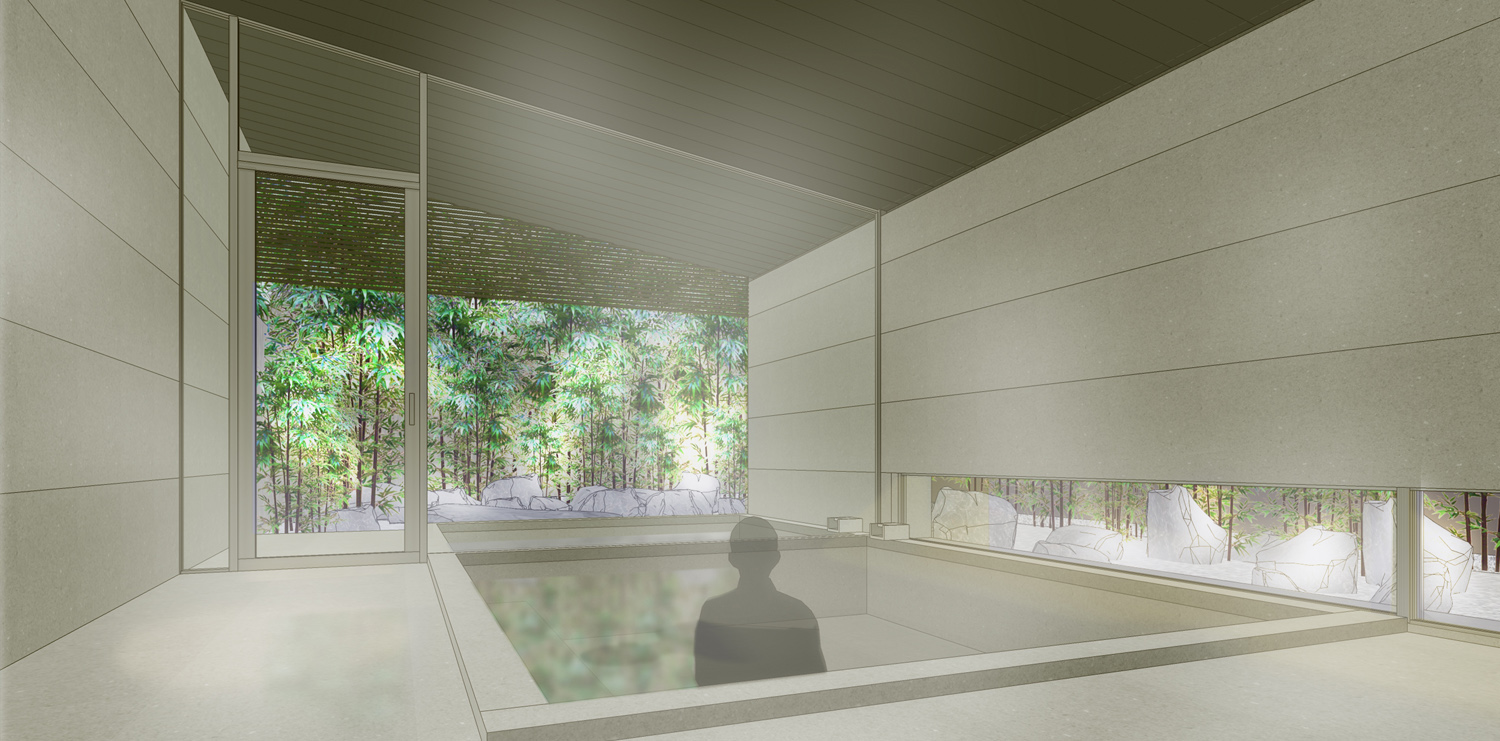 A spacious open bath area. The open-air bath connecting to the inner bath lets guests bask in the tolling of the bell of Eiheiji. Dipping oneself deep into the bath will help contemplate the world of Zen.
Zen Library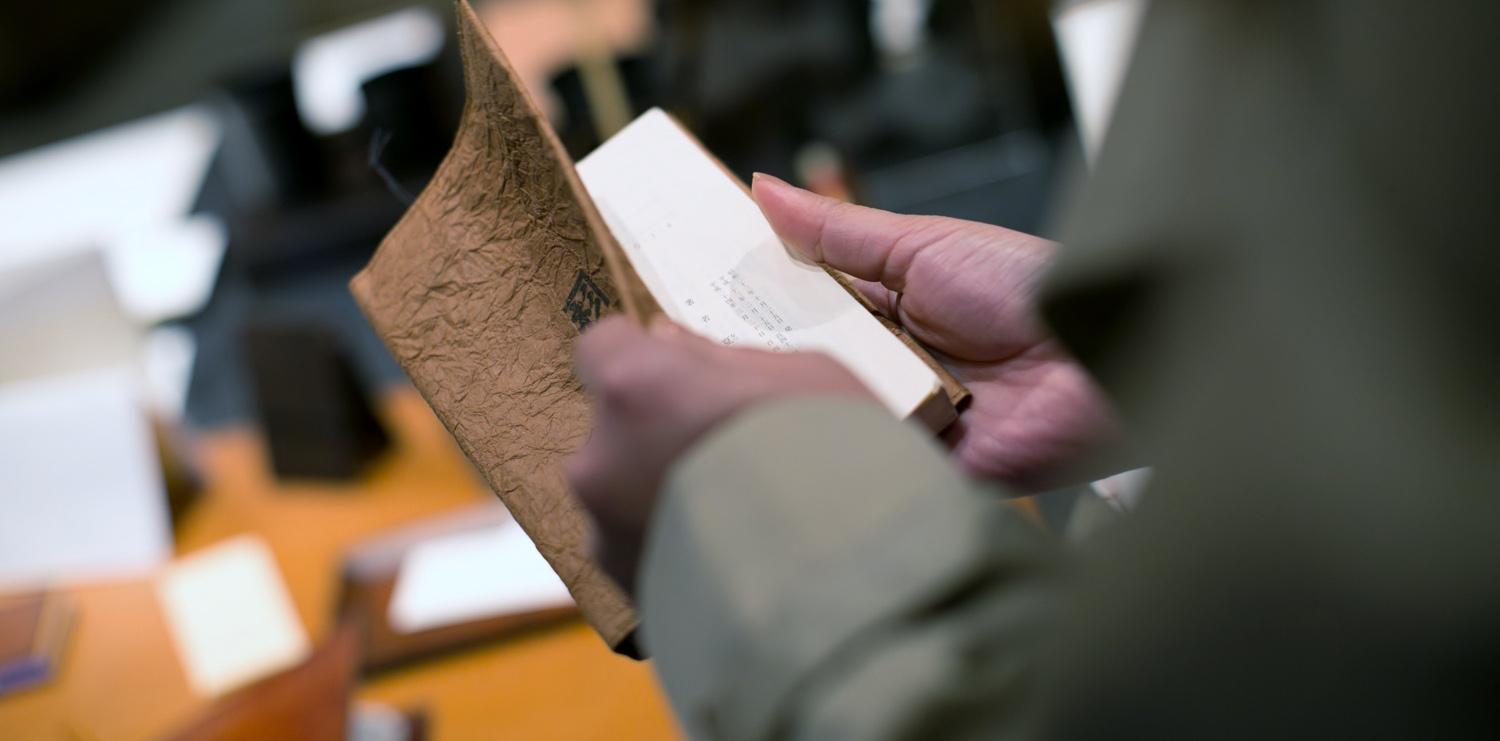 This library collects literature on Zen and meditation, Buddhist vegetarian cuisine, Eiheiji temple and other topics. It contains everything from casual reading and picture books to in-depth scriptures. Bringing the books back to your room and reading before bed encourages a peaceful slumber.
Path of Zen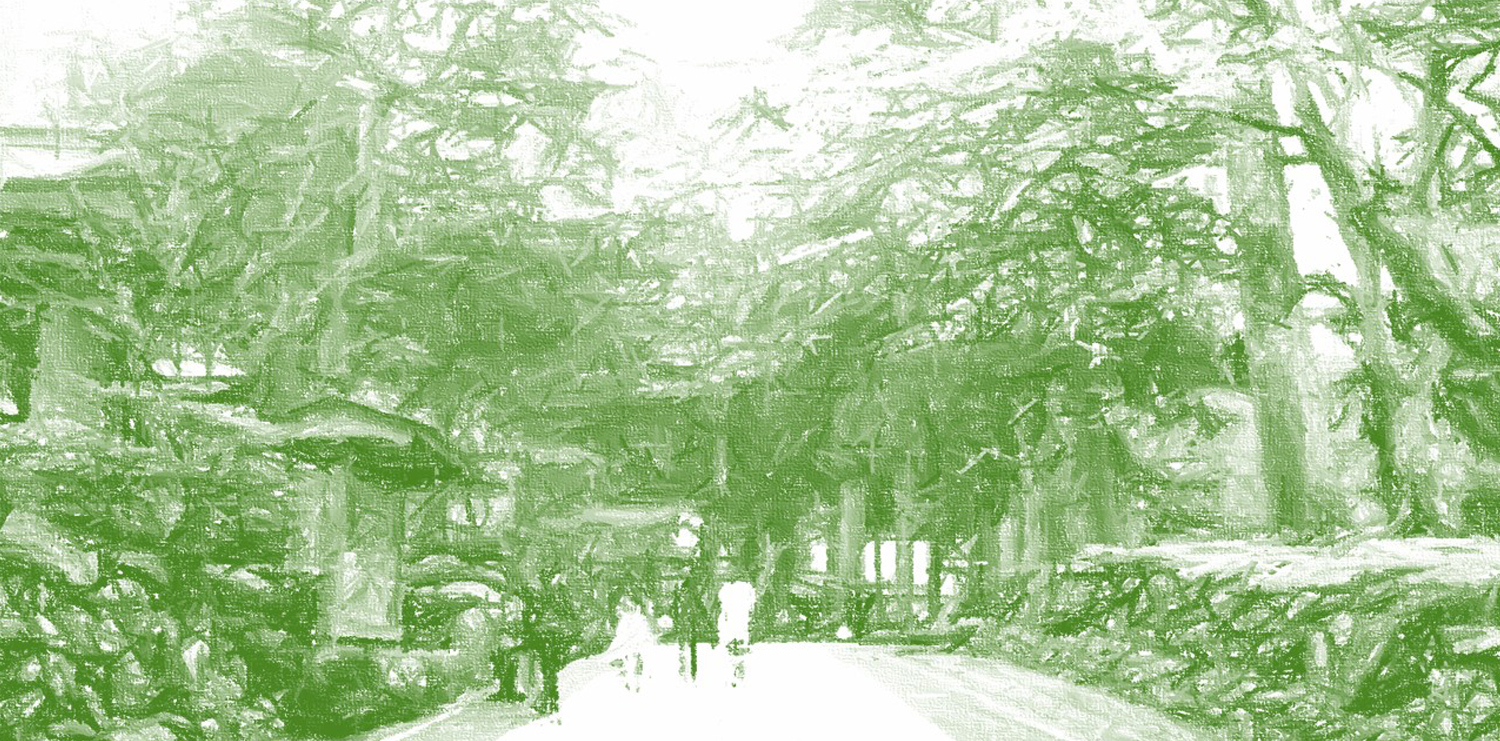 The Path of Zen is a gallery occupying the path from the entrance hall to the cafeteria. Stories of Japanese Buddhist founder Dogen Zenji, calligraphy and ink wash paintings of the season, and other works will be displayed.
Store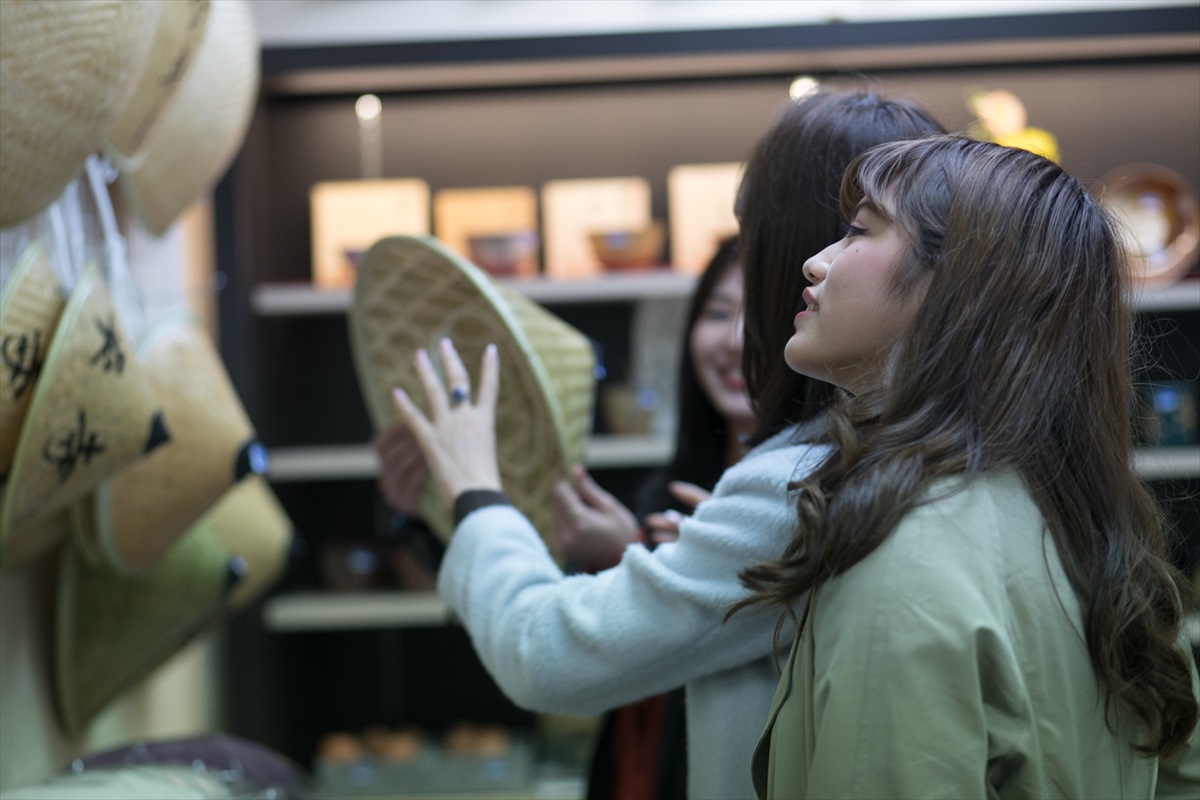 Next to the front is a small shop selling souvenirs, books and sermons on Zen, Hakujukan original wares, and more.