Our lineup is everything you might expect from an "inn close to Zen." The Zen Concierge will guide guests to Daihonzan Eiheiji temple. Please inquire for details.
Welcome to a world of soothing Zen.
*All experiences are available for voluntary participation.
<Events held at Daihonzan Eiheiji temple>
◆ Morning service(before breakfast)
Guests can take part in the morning service just before dawn by the monks of Eiheiji temple, including sutra reading, and burning incense.
*Guests who wish to participate should inquire with the Zen Concierge by check-in time of the previous day.
*Free of charge.
(The hall is chilly in winter, so please wear warm garments.)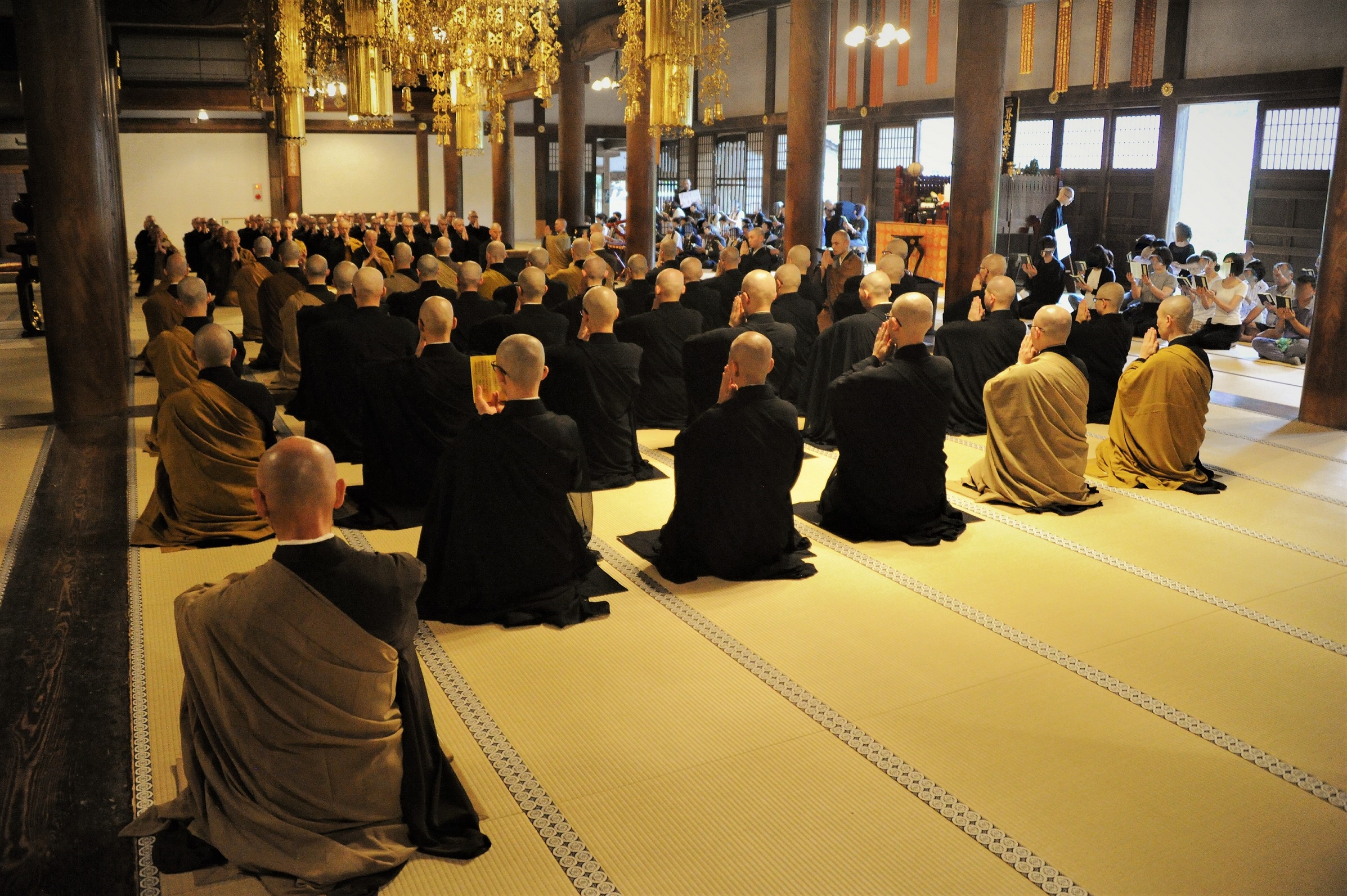 ◆ Zen experience(before dinner)
*Guests staying at the Hakujukan may participate several activities for free of charge.
https://daihonzan-eiheiji.com/experience.html
(Events may not be held on some days due to scheduling.)
<Events held in the Hakujukan Kaiya-no-Ma>
◆ Zen experience ◆ Sutra-copying experience
Guests can experience the activities with provided meditation cushions and sutra paper. Please inquire with the Zen Concierge for details.
◆ Zen Events
We regularly hold Zen events such as soothing experiences and lectures. We'll notify you of the latest information.